COVID Pandemic: how We Got Here, How it Ends
A Conversation with Harvard Epidemiologist Marc Lipsitch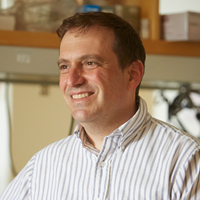 Marc Lipsitch, Professor of Epidemiology at the Harvard T.H. Chan School of Public Health and director of the Center for Communicable Disease Dynamics, will discuss the state of the Covid-19 Pandemic: what went wrong, the end game, preparing for future pandemics, and other topics. He will be in conversation with Jane Lindholm '01, an award-winning host at Vermont Public Radio.
Event: Covid Pandemic: How We Got Here, How It Ends - A Conversation with Harvard Epidemiologist Marc Lipsitch
Date: Thursday, January 28th 2021
Time: 7:00pm-8:00pm EDT
Location: Zoom. Fill out the RSVP information below to obtain a copy of the Zoom link. Meeting details will be emailed out 24 hours before event.
When:
7:00PM - 8:00PM Thu 28 Jan 2021 ( Timezone: Eastern )

Virtual Event Instructions:
Zoom link emailed 24 hours in advance of event. Fill out RSVP information below using an active email address to be added to the distribution list.
RSVP Here...
Look Who's Coming:
Caroline Weaver
Harvard Club of Vermont
Betsy Weaver
Evan Morrison
Barbara Wolfinger
Carol Reid
HCMV
Stuart Peskoe
Bancroft Kent Capital Company
Linda Kerr
Landmark College
Barbara Wolfinger
Jonathan Weker
Joan Hutchins
Rebecca Sayles
Zeenah Haddad
Freelance
JoEllen Tarallo
Center for Health and Learning
Scott Waterman
Rony Lahoud
Mary White
retired
Aostre Johnson
Peter Fort
elizabeth bonney
Carol Locke, M.D.
Alexandra Barstow
Kelley McGill
Janice Gorin
Federal Communications Commission
Stephen Barker
HCNH
William Harley
Stamford Hospital
Richard Branda
Linda Patterson
Aida Gennis
Peter Galbraith
Carole Furr
Catherine McClure
VT Harv Alumni
Sharon Abramowitz
Lawrence Shelton
University of Vermont
John Mullens
Richard Hopkins
H-R Club of VT
Kenneth Kaufman
Verne Backus
Occupational Consultations, PC
diego osorio
CGIAR
Nils Daulaire
Carl Cundiff
Marian Bouchard
Fiddlehead Family Health Care, PLLC
Jason Kelley
Dartmouth Medical School
Lila Richardson
Lisa Braden-Harder
Charles Grigg
David Goodman
HRVT
Doug Stewart
VANCE SMITH
Lindsay L Clarkson
Maria Aveni
John Carnahan
Jay Spitzen
Law Office of Jay M. Spitzen
Lawrence Bass
Lawrence Bass
Joel Silverstein
Rony Lahoud
Michael Hertz
Rob Dewees
Franny Eanet
Anders Ode
BCG
Charles Bowen
Michael Hertz
Katherine Plummer
Karolina Kawiaka
Dartmouth College
Titus Presler
St. Matthew's Episcopal Church
Debbie Carter
Satoshi Kashiwagi
Judith Wilson
Brenda Hamm
Kristy Carpenter
Middlebury College
Danila Musante
Select...
Steve Butterfield
self
Alison Clarkson
Vermont Legislature
Carolyn Payne
Debbie Carter
Child and Family Services
Charlotte Chiu
Carolyn Payne
Brittany Calhoun
michael gately
Jen Montgomery
Aostre Johnson
Harvard Club of Vermont
Scott Waterman
Michael Zens
Geisel School of Medicine
Merle Bushkin
MedKaz®
Jean Berggren
Central NY Psych Center
Richard & Ellen Clattenburg
Diane Huster
HCMV
Anna Milkowski
Diane Huster
HCMV
marc mckee
North Road Sugar Works
Barbara Rippa
Emily Joselson
Langrock Sperry & Wool LLC
John Bronstein
Lynn Butterly
Dartmouth-Hitchcock Medical Center
Preetika Muthukrishnan
Steve Butterfield
Tamara Visco
John Mullens
Rolf Diamant
University of Vermont
Robert Brooks
Mary Warner
corinne glass
xx
John Mullens
John Mullens
Jo koorapati
Barbara Grant
greg sharp
John Mullens
David Montgomery
John Mullens
Joellen Tarallo
Center for Health and Learning
Deborah Kirchwey
John Mullens
Carl Cascella
Isaac Dayno
State of Vermont, Governor's COVID-19 Task Force
Valerie Graham
Lora Block
John Mullens
David Allen
Kathy Parsonnet
Art For Health
Lisa Braden-Harder
Catherine Grant
Kathy Parsonnet
Art For Health
Stephen Barker
HCNH
Bill Stetson
Atlantic Council
Diego Osorio
CGIAR Climate Security
Jo koorapati
Ken Scott
Stuart Peskoe
Harvard Club of Merrimack Valley
... a total of 131 guests.
Note: to opt out from this list please sign in, go to My Account and change your preferences under My RSVPs.